I always complete a summary of the show for everyone that missed the show or that missed information during the show. We focused on starting and building a business. We also discussed being an affiliate marketer for Shareasale and promote Stella&Dot, Stylwe, and Cents of Style. I am an Avon representative and Fifth Avenue Jeweler representative. I enjoy affiliate marketing and have been an SFI affiliate for years. There is also Commission Junction which is also a favorite of mine and I market Blue Host website hosting and domains with Commission Junction. My company is Rich and Rich Home Opportunities which is primarily for marketing and advertising. The goal and mission are to help others who desire a business or who would like to coach and help others with the business techniques that they have acquired. Rich and Rich Home Opportunities encourage business ownership. If you do not have a business at this time, I would encourage you to join one of the following businesses to get started. You will be joining, and I will assist as a team builder to help promote and grow your business. Please keep in mind that there will be work to get your business up and going and that includes staying engaged with your customers. I will give you a brief description of the following business: 1. Stella&Dot SD Ambassadors Enjoy for $59 to start once. 20-40% commission, paid weekly Share what you love: style, accessories, skincare One link. One shop. Flexible work from anywhere Empower yourself & empower others Generous Ambassador discounts
2. SFI Start FREE, no obligation, and no purchase requirements ever. Work from the comfort of your home, or as you travel, on your computer, tablet, or smartphone. More than 100,000 quality goods and services from vendors worldwide. 3.
Avon
JOIN FOR $5, EARN A 25% COMMISSION ON $40+ BEAUTY ORDERS & SAVE WHEN YOU BUY FOR YOURSELF
4.
Fifth Avenue Jeweler
Becoming a jewelry stylist with Fifth Avenue Collection allows you to be your own boss, selling our gorgeous designs in-home, on-the-go, through social media and using your free personal website. Full-time, part-time, anytime... start earning right away with a 50% commission on every sale, plus monthly bonus cheques for team building, recognition, and impressive rewards.
5. Become a Shareasale Affiliate Shareasale content creators, influencers, website owners, and technology partners can build profitable partnerships and it is free to join.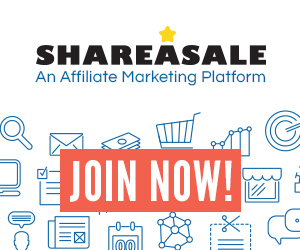 6.
Cents of Style
The program is sponsored by Shareasale and they come out with frequent content banners and promotions for their products. They have themes that run through the week that helps you with promoting, I have been an affiliate for them, and I always admire their merchandise.
7.
StyleWe
This is a program that also is by Shareasale and as affiliates we market, and they have eclectic clothing, shoes, and accessories for promotion.
8.
Bluehost
This program is under Commission Junction and by referring visitors to Bluehost, the affiliate can earn $65 for each qualified sign-up, which you can use banners and links.
We will use our
co-op network
, for marketing, advertising, and also team building by using Google Workspace. We will have teams for each of the groups for team building and guidance to get started. I would then like to do article postings on Ezine Articles, social media, and offline marketing. We can decide as a team on the program that is being promoted by the individual. Take a look at
Rich and Rich Co-op Advertising
and we can get started with our promotions.