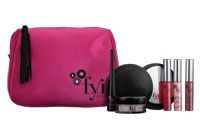 About Arbonne International Products
Arbonne was born in 1980 and it began with a simple formula: Develop and
distribute skin care products that are pure, safe, beneficial and effective.
Now, 25 years later, Arbonne International has grown from a skin care line -
to include color, aromatherapy, nutrition and weight loss products - and
continues the tradition of producing products that are unparalleled in quality,
safety, value, benefits and results. Arbonne is a people business. The Arbonne family is made up of thousands of individuals who are working together to make their dreams come true. It's about empowering yourself and others to develop the innate abilities, talents and natural success that we all possess. With Arbonne, a person has a vehicle to bring to light the success they deserve. We want ordinary people to achieve extraordinary things - that's the Arbonne difference.
Arbonne Aromassentials
Aromatherapy for the Senses
Arbonne Aromassentials is all about looking great and feeling fabulous. This exceptional line of products for mind, body and spirit is formulated with proprietary, essential oil blends that change your mood and transform your day, or evening. Let Arbonne Aromassentials Awaken, Reactivate and Unwind your senses ... because the benefits of sensational skin care can create an inspired state of mind, and a beautiful body.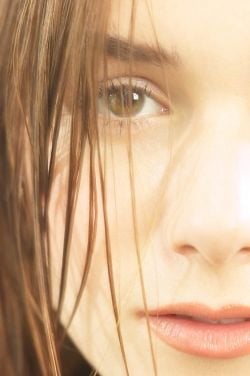 Pure, Safe, Beneficial
Arbonne
"Is there something pure and safe for your skin and health challenges? Absolutely!"
Did you know your skin is the largest functioning organ of your body, giving you eighteen square feet of skin, and weighing five to eight pounds. Wow! This amazing and complex organ covers you from head to toe providing protection from the elements of nature, our environment and your body's own aging process. It's the ultimate protector of your body both inside and out. It's also your regulator of temperature, your sensation station, and even your secretion factory.
This very active organ responds to many different factors; and, how you influence those factors determines the long-term health of your skin. Changes in your skin will inevitably happen as the years go by. It's a natural order of life; however, by understanding some of the basics of your skin, you can make a difference.
Here's How You Age...
Actinic Aging Sun ExposureThe fact is, collagen and elastin production slow down a dramatic 65% between the ages of 20 and 80. And the thickness of your skin decreases a staggering 6% every ten years. You can thank the sun for causing 90-95% of those wrinkles; lines; brown, red and white discolorations; and more on your body. That's actinic aging and it's responsible for all of these visible signs of aging and skin damage.
The other ten percent of aging is called intrinsic aging which include factors such as heredity and family background.
Step by Step Internal Wellness With Arbonne
Step 1 Nutrition
Hybrid energy is the wave of the future! A new way to make daily nutrition easy to take for the entire family...Arbonne's Smart Nutritional Hybrids. It's the perfect combination of superfood antioxidants and targeted botanicals - combined with essential vitamins and minerals - to meet the specific dietary needs of everyone
Arbonne's Weight loss products are certified vegan & Kosher. Using Pea Protein - an ideal alternative to soy and whey proteins, pea protein's benefits set it apart from other forms of protein. It is highly digestible, contains no saturated fat or cholesterol, and it's from a vegetable source.
More than 90% of women have cellulite! Now you don't have to be one of them! Visually diminish the appearance of dimpling and puffiness with these botanically based formulas help provide relief from the puffy look and feel of cellulite and water retention, and visually tone the skin so the appearance of dimpling is gently concealed. Smooth things over whenever you feel the need - use Figure 8 Vanish to create the illusion of flawless skin!
Step by Step External Wellness With Arbonne
Step 1 Detox Your Body
Escape the stress and toxins of daily life with a luxurious spa journey to purity and revitalization with
SeaSource Detox Spa. Anytime is the right time to take a spa journey. It starts close to home, but far from your telephone and to-do list!
A. NutriMinC RE9
Join the REvolution in anti-aging skin care with NutriMinC RE9 anti-aging the first and only anti-aging system to use Nanosphere Technology in a U.S. and Swiss patents-pending system that uses 9 REsult-oriented elements to fight the visual signs of aging
B. NutriMenC RE9
The REvolution in anti-aging continues, with a simple, comprehensive skin care regimen designed specifically for men. NutriMenC RE9 anti-aging for men is a unique, scientifically-advanced line of products to help men of all ages fight the visual signs of aging.
C. Arbonne Intelligence is not-so-basic skin care. Five products for the face that cleanse, exfoliate, balance and moisturize (both day and night) in a 5-Step System for Face that simply and effectively meets basic skin care, body and hair care needs with Not So Basics.
D. Arbonne Clear Advantage. Follow four simple steps to help treat and prevent acne with the
Arbonne Clear Advantage System, including two products formulated with salicylic acid.
E. Arbonne Baby Care (ABC). A baby's skin is delicate and deserves to be pampered, nourished and protected with
products are formulated with safe, gentle ingredients for sensitive skin.
Step 3 Protection from Aging, Damage and Skin Cancers
Get anti-aging "under control" befoRE the damage is done with Arbonne's BefoRE Sun line, featuring seven "sunsational" skin care products - and one color product that complements - that are essential for everyday use.
Convenient and customizable, the About Face color collection combines variety with simplicity. With the same pure, safe, beneficial philosophy as Arbonne's skin care... and with anti-aging ingredients and even Mother Nature's answer to Botox! Let me teach you amazing color tricks and tips and customize your colors!
Great Stuff on eBay
The Power of Duplication
Business Builders role:
1. Be a product of the product
2. Maintain $100 PRV (Personal Retail Volume)
3. Look for 4 or more business partners!
a. Remember the wider you the larger your paycheck!
4. Be available to support new business partners for their first 90 days or until they have duplicated the system!
5. Repeat the system!
How to find business partners:
- Schedule 6-10 business launches or business overview calls each month!
- Or, Schedule 4-6 business one on ones each week!
- Or a combination of the two!
Our goal is to sort through our 100 person list as fast as we can!
At each event we want to have the intention of finding business partners and expanding growing our 100 person list! The products will sell themselves. That does not need to be your focus. The other intention is to expand our network.
At our launches we want to:
1. Identify key business partners
2. Identify product users
3. Ask for help!
a. Identify people that will have a business launch for you!
b. Ask for referrals
Look at yourself as a teacher, educating about the importance of pure and safe products and educating them on how they can also build a business and earn an income!
Time Leveraging
Most of us are trading our time for money, but with a network marketing business, like Arbonne, we can build a network of business partners, consuming the products to create an unlimited income stream.
Let me explain…
You sponsor 4 Business Partners,
Who sponsor 4 Business Partners,
Who sponsor 4 Business Partners,
Who Sponsor 4 Business Partners!
All you did was find 4 people who would like to join your team and build a business alongside you and you taught them to do the same thing, which equals…
4 x 4 x 4 x 4 + You = 257 Business Partners
In Arbonne, if we are actively building a business we need to maintain
$100 PRV (Personal Retail Volume) each month!
So, 257 Business Partners x $100 PRV = $25,700 RV each month!
Remember all you did was sponsor 4 people and taught them to do the same thing! You haven't even sold any product yet!
This is the power of network marketing and time leveraging!
Why Now Is The Time To Be A Part Of Arbonne!
1. High Quality, Cutting-Edge Consumable Products
a. Formulated in Switzerland & Made in the USA
b. Products in Anti-Aging, Skin Care, Nutrition, Color, Aromatherapy, Weight Management & Detox/Spa
c. Many of them are products we use on a daily basis
d. Pure, Safe & Beneficial
i. The Arbonne Difference - Botanically-based, pH Correct, Hypo-allergenic, Dermatologist-tested, Never tested on animals, No animal products or by-product, formulated without mineral oil, dyes or chemical fragrances.
2. Marketplace Demand
a. Health & Wellness is a 500 billion dollar industry growing to a trillion dollar industry - the business of the future is health & wellness
b. We have products that cater to everyone…men and women, babies, teens, young adults and adults.
c. Read A Tale of Two Industries by Paul Zane Pilzer
3. Timing & Trends
a. Timing
i. Arbonne is 29 years old - financially strong & stable
ii. Arbonne is in the exponential growth stage going from millions to billions
iii. Not even a household name yet
iv. Just starting to expand internationally - 80% of revenue comes from international marketplace.
b. Trends
i. The Wellness Industry - 15 years ago barely existed, now on track to be the next trillion dollar industry
ii. Network Marketing - projected to surpass franchises in the next 10 years
iii. Internet - because we are building an online network of business partners and consumers our business can be buily anywhere in the world!
4. Time Leveraging
a. Teaching others to build a business from home - creates residual income
b. Can be built part-time alongside what we are currently doing
c. Unlimited income potential